S. Robert Rozbruch, MD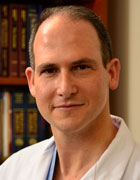 Dr. S. Robert Rozbruch, after graduating Magna Cum Laude from the University of Pennsylvania, attended Weill Medical College of Cornell University from which he graduated with honors in research. Residency training in Orthopaedic Surgery at Hospital for Special Surgery was followed by two fellowships. He did specialized training in Trauma as an AO fellow at the University of Bern in Switzerland. Additional training in adult and pediatric limb lengthening followed at the Maryland Center for Limb Lengthening & Reconstruction. Dr. Rozbruch is the Chief of the Limb Lengthening and Complex Reconstruction Service since 2005 and Director of the Limb Salvage and Amputation Reconstruction Center at the Hospital for Special Surgery. He is Professor of Clinical Orthopaedic Surgery at Weill Medical College of Cornell University. He is a member of several national medical societies including fellowship in the American Academy of Orthopaedic Surgeons, Orthopaedic Trauma Association, and The Limb Lengthening & Reconstruction Society (LLRS) of which he was President 2012-2013. He has lectured on his clinical and research works at both national and international meetings and has authored over 150 articles in medical journals and chapters in orthopaedic textbooks. He is the editor of 2 major textbooks: Limb Lengthening & Reconstruction Surgery and Limb Lengthening and Reconstruction Surgery Case Atas.
Contact:
Tel: 212.606.1415
Office Locations:
River Terrace
Suite 204
519 East 72nd St.
New York, NY 10021
Mailing Address:
Hospital for Special Surgery
535 East 70th Street
New York, New York 10021
---
Austin T. Fragomen, M.D.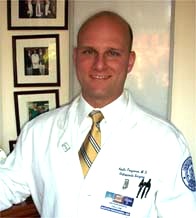 Dr. Austin Fragomen attended medical school at the State University of New York Downstate College of Medicine. He excelled through a very hands-on surgical internship at Montefiore and Jacobi medical centers in the Bronx. He launched into his orthopaedic residency training program, under John R. Denton, MD, at the Saint Vincent Catholic Medical Center. As chief resident he took a strong interest in fracture care, limb reconstruction, and joint preservation surgery. He then relocated to San Francisco, California to dedicate himself to learning advanced techniques in surgery the of shoulder and knee with pioneer and innovator Eugene M. Wolf, MD. He returned to New York's Hospital for Special Surgery to become their first fellow in Limb Lengthening & Reconstruction Surgery. As an Assistant Attending, he is the newest member of the Hospital's Limb Lengthening & Deformity Service. He has presented his clinical and biomechanical research at medical meetings and has authored and edited articles for various Orthopaedic journals and textbooks. He has lectured extensively on related topics to residency training programs and in the community setting. Skilled in the art of less invasive surgery, Dr. Fragomen will perform a sophisticated and comprehensive analysis of each patient to determine an optimal treatment plan. Whether performing an all-arthroscopic rotator cuff repair or mounting a percutaneous external fixation frame the goal is always to minimize the trauma of surgery and maximize a rapid and functional recovery.
Contact:
Tel: 212.606.1550
Fax: 212.606.1552
Office Locations:
River Terrace
Suite 204
519 East 72nd St.
New York, NY 10021
Fresh Meadows Office
176-60 Union Turnpike,
Suite 190
Fresh Meadows, NY 11360
Uniondale Office
Omni Building
333 Earle Ovington Boulevard, Suite 106
Uniondale, NY 11553
Mailing Address:
Hospital for Special Surgery
535 East 70th Street
New York, New York 10021
---